Join us for an informal networking event and discussion on 
Friday, October 9th 6.30 - 8.30 pm
with our distinguished guest speaker
Mr. Ong Peng Tsin
Entrepreneur, advisor, VC and founder of successful tech ventures.
This event is sponsored by: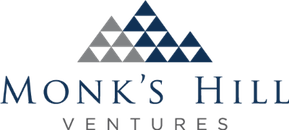 hosted by:

and proudly organised by:

IPA (Indonesian Professionals Association)
MPBA (Malaysian Professional and Business Association)
in collaboration with:
BATS (Bay Area Tech Singaporeans)
BISA (Berkeley Indonesian Student Association)
ICS (Indonesian Club at Stanford)
PASAE (Pilipino Association of Scientists, Architects, and Engineers)
Overview 
Ong Peng Tsin will talk about his experiences building two successful technology startups in Silicon Valley and his follow on entrepreneurial and investment activities in Southeast Asia. He will also offer his views on opportunities and what it takes to be a successful startup in Asia, particularly in the ASEAN region. 
Don't miss this opportunity to listen to one of the highest profile investors in Southeast Asia. Following the talk, light refreshments will be served during the open networking period.
Agenda
6:30 pm:     Registration / Meet and Greet
6:45 pm:     Welcome and Introductions
7:00 pm:     Presentation by Peng and Q&A
7:30 pm:     Light Refreshments and Networking
8:30 pm:     End of Event
About the Speaker
Ong Peng Tsin, one of the most successful technology entrepreneurs from Singapore, is a Managing Director at Monk's Hill Ventures, a technology venture fund. Previously, he was a Partner at GSR Ventures, a leading VC in China. He has served on the boards of YY Inc. and Singapore University of Design & Technology; and, also on the advisory board of the Chancellor of the University of Illinois. Until recently, Peng was also on the boards of SingTel and Singapore's National Research Foundation; and, chaired Infocomm Investments. Peng founded Match.com (bought by IAC), Interwoven (now part of HP), and Encentuate (acquired by IBM). The businesses he created now generate annual revenues that total more than US$1 billion. He has a master's in Computer Science from UIUC and a BSEE from UT Austin. Peng is also an avid audiophile.
Web Profile: http://www.sutd.edu.sg/board_of_trustees_ong_peng_tsin.aspx
The information provided in this event is for general educational purposes only and is solely the opinion of the author(s) and presenter(s). It's not intended to provide personalized advice and it should not be construed as an offer to sell or the solicitation of an offer to buy any product or service. It is left to the discretion and judgment and is the sole responsibility of each attendee to determine what is applicable for his/her own situation. IPA, and other host organizations, cannot be held responsible for the information, material, opinions, or any inadvertent errors or ommisions in the preparation or presentation of them.
Have questions about Networking Event with Peng Ong (Singaporean VC, Founder of Interwoven, and Co-Founder of Match.com)? Contact IPA, SingaporeConnect, and MPBA